Andrew Tarrant, M.A.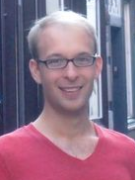 Doctoral student Prof. Wiener (since October 2011)
Address
Universität Hamburg
Faculty of Business, Economics and Social Sciences
Sozialwissenschaften
Politikwissenschaft
20354 Hamburg
Contact
Constructing the Muslim "Other": the discursive consolidation of an ascribed Muslim identity in the US, UK, and Germany pre- and post-9/11 

We have grown accustomed to speaking about Muslims, or "the Muslim", in Europe and North America as a given and relatively monolithic group identity over the preceding decade. However, this way of conceptualizing this Other is relatively new in most Western national settings. This project seeks to examine the evolution and consolidation of this discursive construction in different national contexts. It links policy evolution in light of domestic and international events to the emergence of a Muslim Other in these national policymaking discourses, examining the way this process has unfolded in both overlapping and distinct ways.
---