Ana Soares, M.A.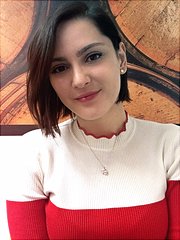 Photo: Ana Soares
Doctoral student Prof. Dr. Wiener (since October 2018)
Address
Universität Hamburg
Faculty of Business, Economics and Social Sciences
Sozialwissenschaften
Politikwissenschaft
Contact
Macro-security in Global Governance: the role of norm contestation and the creation of spaces of exception in the international relations dynamics
The research project aims at laying theoretical foundations to investigate the theory of securitization and its relation with the contestation of norms. Security issues that are not directly related to military characteristics can be defined as non-traditional security matters, these new issues distance themselves from obvious existential threats. However, they end up being part of security agendas and requesting extraordinary measures – disregarding, suspending or contesting norms – to be taken. It demonstrates that by granting the ability to contest norms, sovereignty is exempting itself from the application of it, and positioning itself above any prevailing judgment. There is a justification for transgression and the practice of justification becomes a paradigm contained in sovereignty.
The dissertation project wants to provide a deep understanding of the role of stakeholders and their sovereign power, criticizing security strategies and the theory of securitization by itself. Therefore, this thesis will place the "Theory of Contestation" by Antje Wiener within the securitization framework to analyze the dynamics of global governance and its effect in the international relations.
Research Topics
Political Philosophy
Theory of International Relations
Security Studies
Conflict Resolution and Peacebuilding
Human Rights
Publications
Compartilhando a Democracia: o papel das midias sociais no processo de securitização da Primavera Árabe (Sharing Democracy: the role of social medias in the securitization of the Arab Spring) in: RIC – Revista de Iniciação Científica em Relações Internacionais, Vol 2, n. 3 (2014). Available here.
---