Vojtêch Drápal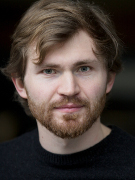 Photo: UHH/Sukhina
Research Associate
Chair of Criminology: Security and Resilience
Address
Universität Hamburg
Faculty of Business, Economics and Social Sciences
Social Sciences
Sozialwissenschaften
Kriminologische Sozialforschung
Allende-Platz 1
20146 Hamburg
Office
Room: 229
Contact
Main Research Interests
Wissen, Praxen und Technologien des Regierens in Geschichte und Gegenwart
Resilienz als Wissensformation sowie Element von Regierungsrationalitäten
Gewalt und Modernität bei Nietzsche, Foucault und Luhmann
Politische Umbrüche, Transformationen und Wandlungsprozesse
Staats- und Nationsbildungen in Geschichte und Gegenwart
Recht im Kontext (Rechtspolitik, Rechtskulturen, Rechtspluralismus, Genealogien des Rechts)
Methoden der historischen Diskursanalyse
CV
Seit WS 2016: wissenschaftlicher Mitarbeiter an der Professur für Kriminologie, insbesondere Sicherheit und Resilienz

SoSe 2016: Lehrbeauftragter am Otto-Suhr-Institut für Politikwissenschaft der FU Berlin, am Lehrstuhl Rechtliche Grundlagen der Politik/Transformation im Diskurs

2007-2015: Studium der Politikwissenschaft an der Philipps-Universität Marburg, der Freien Universität Berlin, mit Studienaufenthalten an der Universität Leipzig und der Karls-Universität Prag. Studienabschluss in MA Politikwissenschaft an der Freien Universität Berlin.
Teaching
Summer Semester 2018:
"Nietzsche, die Macht und die Moral. Gesellschaftstheoretische Betrachtungen" together with Susanne Krasmann
Winter Semester 2017/2018:
"A Responsibility to Protect – Sovereignty, Intervention and Security in the 21st Century"
Summer Semester 2017:
"Das Subjekt des Aufstands - Theorien und Analyse"
Winter Semester 2016/2017:
"'Sicherheit, Territorium, Bevölkerung' - Lektürekurs zu Foucaults erstem Band der Geschichte der Gouvernementalität"
Summer Semester 2016:
"Rechtskulturen" (Politikwissenschaft, Modul 'Konstitution politischer Ordnung', FU Berlin)
---